Closing the regional conference as part of police reform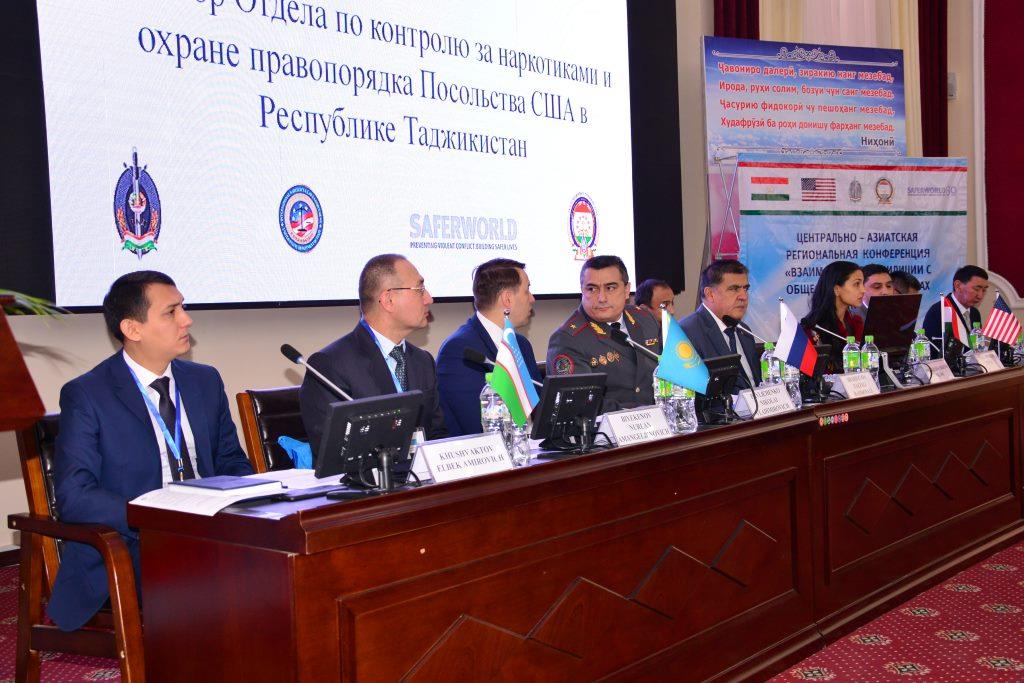 On December 13, at the Hilton Hotel in Dushanbe, a regional conference continued on the topic "Interaction of the police with the population in Central Asian countries". "Theory and practice".
During the conference, a number of useful suggestions were made by the national coordinator for police reform, militia colonel Valikhon Khamdamzoda, representatives of the Ministry of Internal Affairs and the Academy of the Ministry of Internal Affairs, director of the international organization «Saferworld» in the Republic of Tajikistan Hirad Kargasov, civil society activists from Kazakhstan, Kyrgyzstan, Uzbekistan and Russia also made constructive recommendations.
During the discussion, the participants analyzed and reviewed the process of implementing police reform in the Central Asian republics, increasing the credibility of the Tajik police, methods of gaining public confidence, close communication of internal affairs officers with civil society, intensifying the work of local police inspectors, strengthening awareness-raising activities, and fully informing the police about the state of the service region, the revitalization of duty round-the-clock and responsible persons of helplines.
Other topics of the conference were ways of rapprochement between the police and the population, raising the level of rights and enlightenment of citizens and employees of law enforcement bodies, trustworthy of the population, the role of public councils in attracting the population to cooperation with law enforcement bodies, and studying the experience of other states.
It was said that the role of the media and the strengthening of outreach and propaganda work among young people and students of secondary educational institutions are very important to increase the credibility of the police, while strengthening the accountability of local police inspectors to the public about the direction of official activity plays an important role in the process of police reform.
After an exchange of views, a regional conference on the theme "Militia and public relations in Central Asian countries. "Theory and Practice" has completed its work.
At the end of the conference, a group of guests visited the rural Jura Rakhmonova jamoat in Tursunzade and got acquainted with the activities of the recently created Police Cooperation Center with the Public Council for Assisting Civil Society in Ensuring Public Order, and also visited the historical fortress of Gissar.
---