ATTRACTING COURSANTS TO PRACTICAL WORK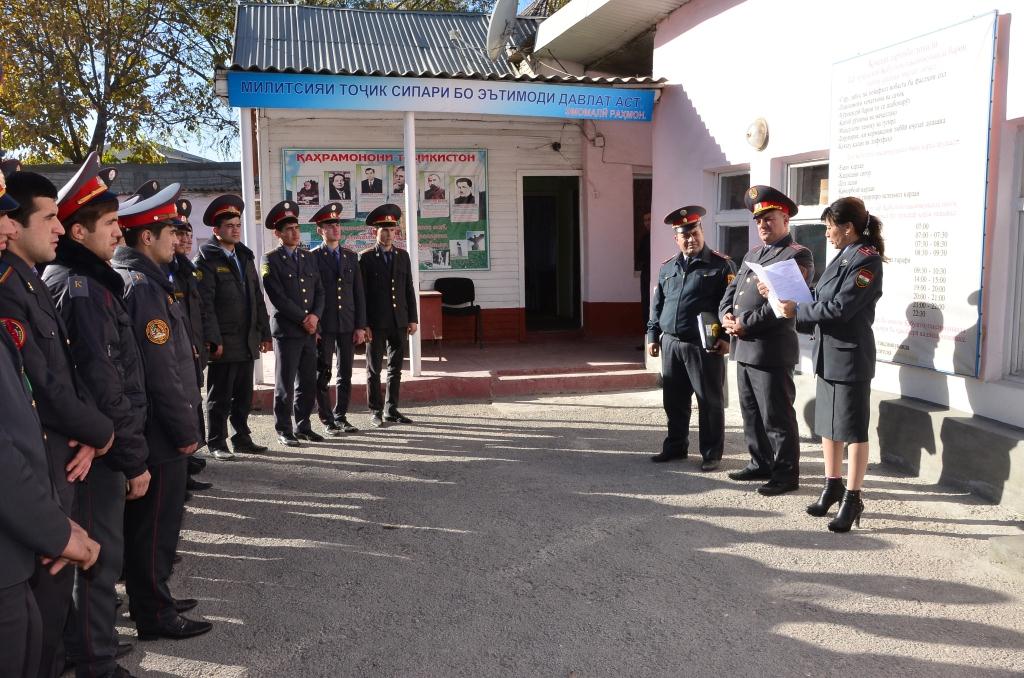 On the initiative of the leadership of the Academy of the Ministry of Internal Affairs for a variety of practical classes for cadets and students of this higher educational institution, they are attracted to various circles and cultural events.
It is well known that holding such events among young people has a great impact on their skills, including for their practical knowledge.
In this regard, it should be noted that recently a group of cadets of the fourth year of the Faculty No. 2 under the supervision of the senior inspector of the Inspection Personnel Department, also a teacher and colleague of the pulpit of Administrative Law and Administrative Activity of the Faculty No. 2 of the Academy, lieutenant colonel of militia Savzali Fayziev visited the receiver-distributor Department of the Ministry of Internal Affairs in Dushanbe.
During the meeting, responsible of distributor lieutenant colonel of militia Saidahmad Nabiyev and major of militia Nasiba Palvonova gave cadets detailed information about the activities of this police unit.
---